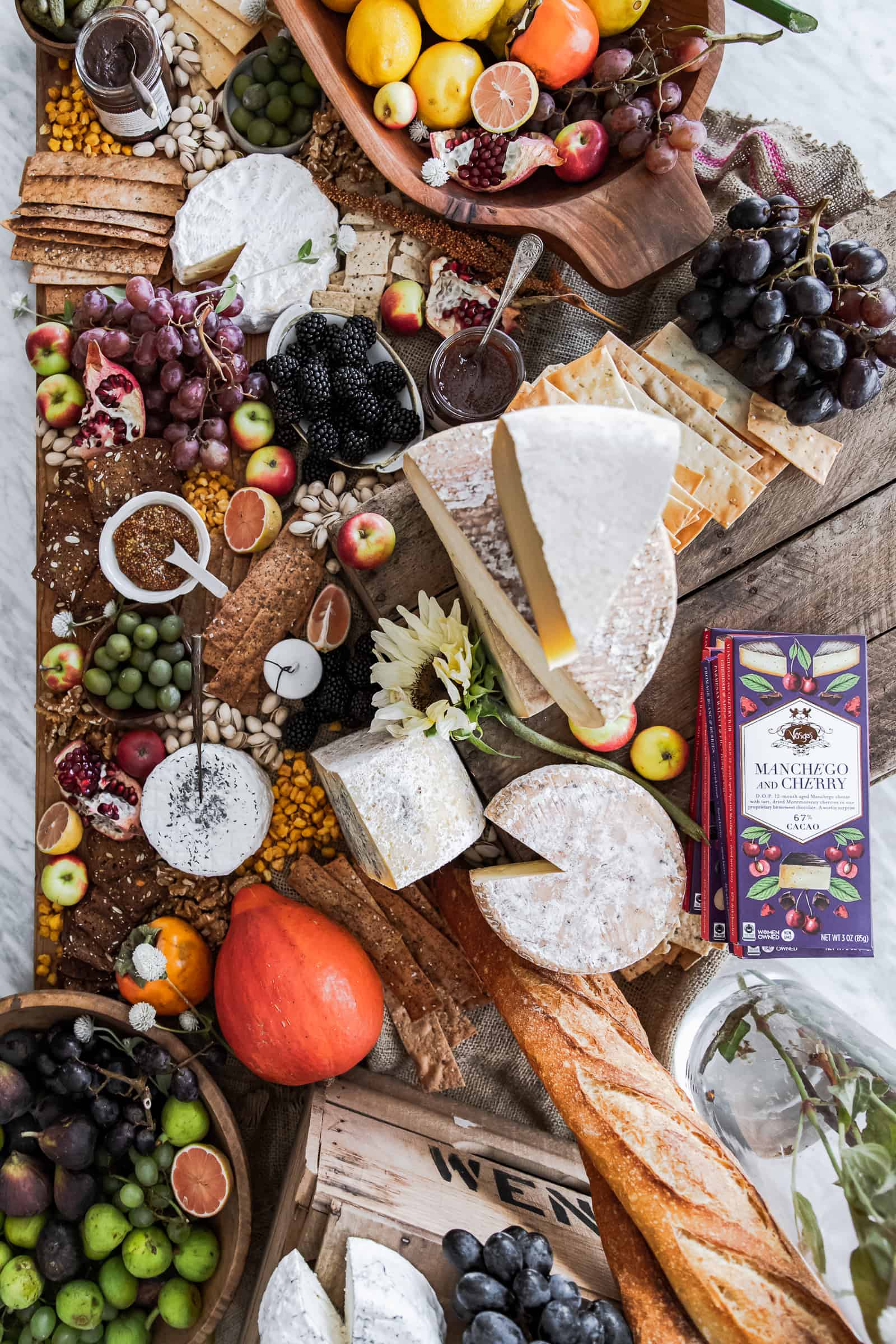 Last fall, my good friend Tenaya Darlington and I hosted a half-day food photography workshop celebrating cocktails and cheese. Together we taught an intimate group of 10 how to create, style, and shoot a decadent cheeseboard and craft cocktails using the most exquisite seasonal, local product and the same styling elements that Tenaya and I use.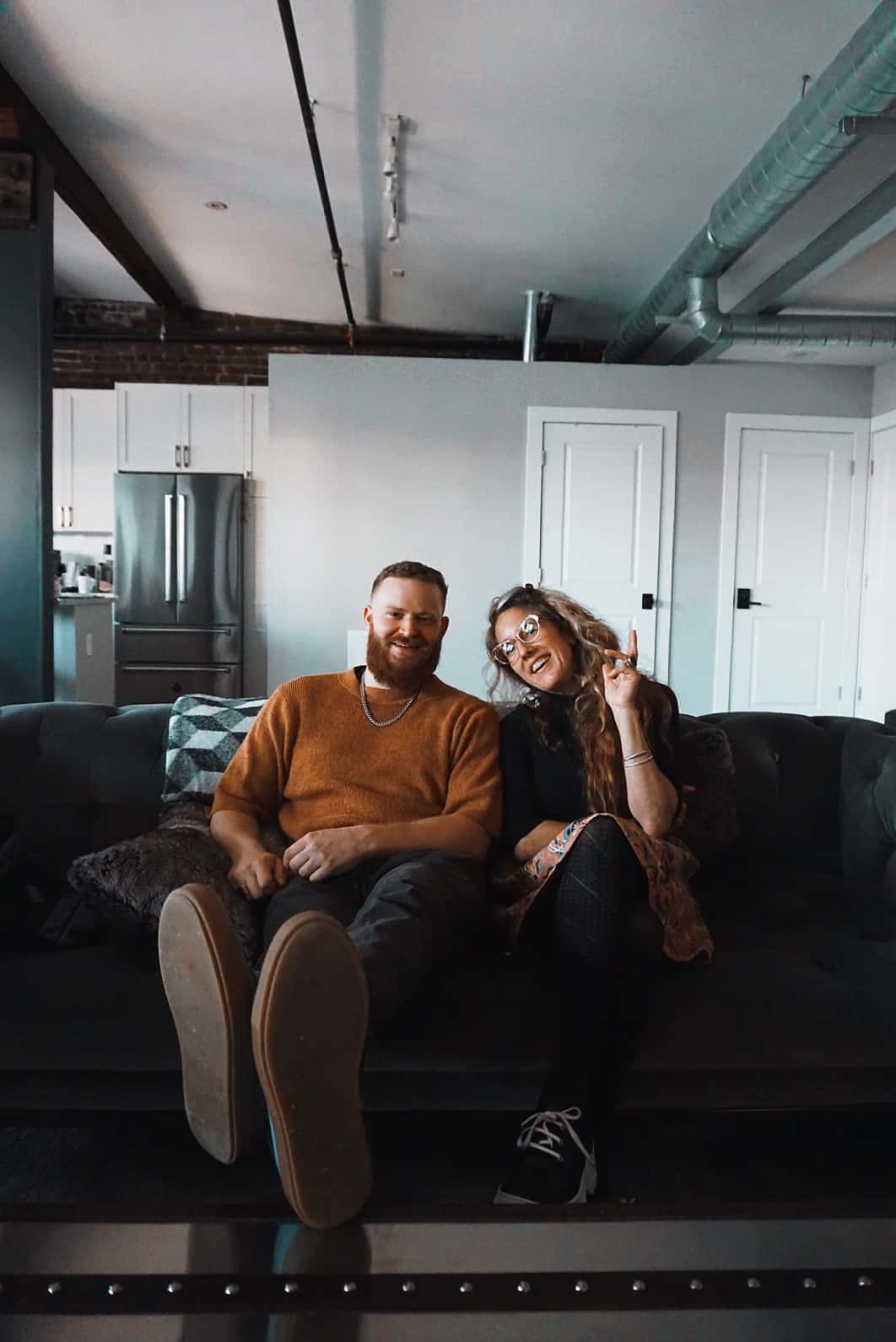 Harlow Grey provided a stunning backdrop for our workshop right here in Philadelphia's Fishtown. The modern-style loft was incredible and a joy to work in. We will definitely be back!
Food Photography Primer
Shooting with Natural Light | Composition Essentials
After introductions and a light breakfast, we dove into the elements of food photography. I explained how to set up a scene using natural light, photography backdrops, and props.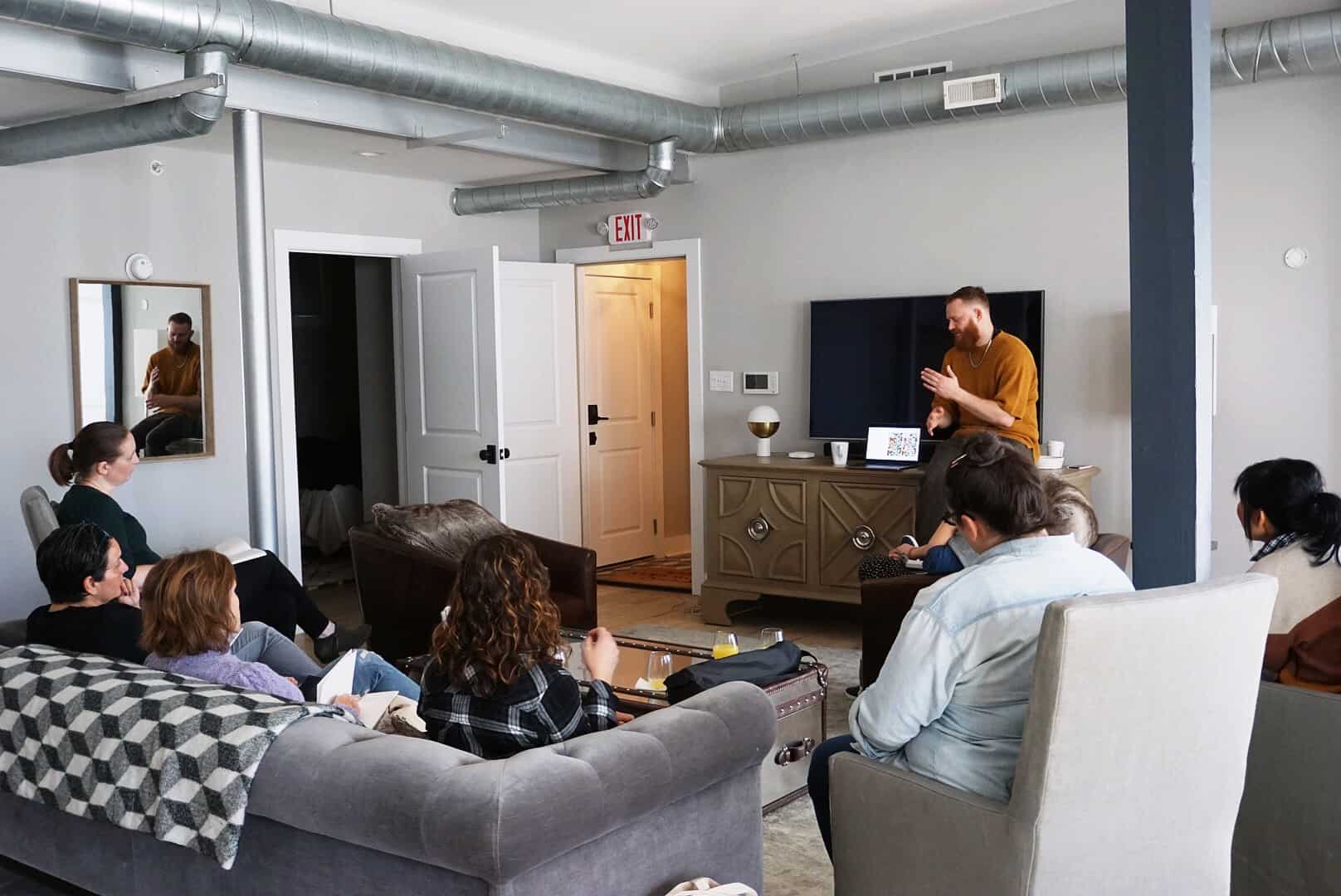 Next, I walked through the fundamental principles of composition and how to use those principles to create an engaging, dynamic photograph.
Everything Cheese
Cheese Tasting | Styling a Cheeseboard
Tenaya then led the group through a tasting of the incredible locally made cheese from Collective Creamery. Her cheese lexicon helped students describe flavors and textures — critical to pairing cheese with food.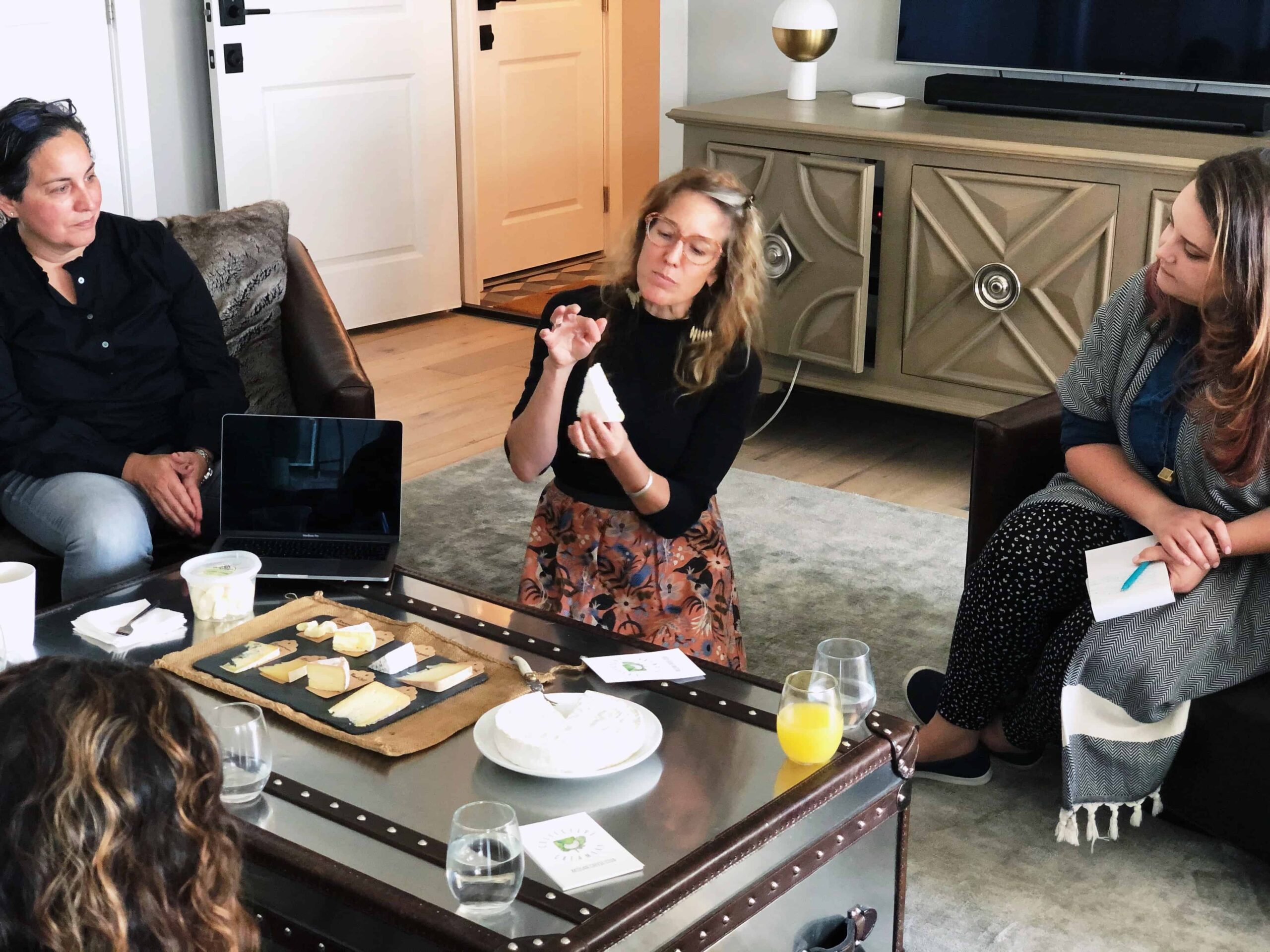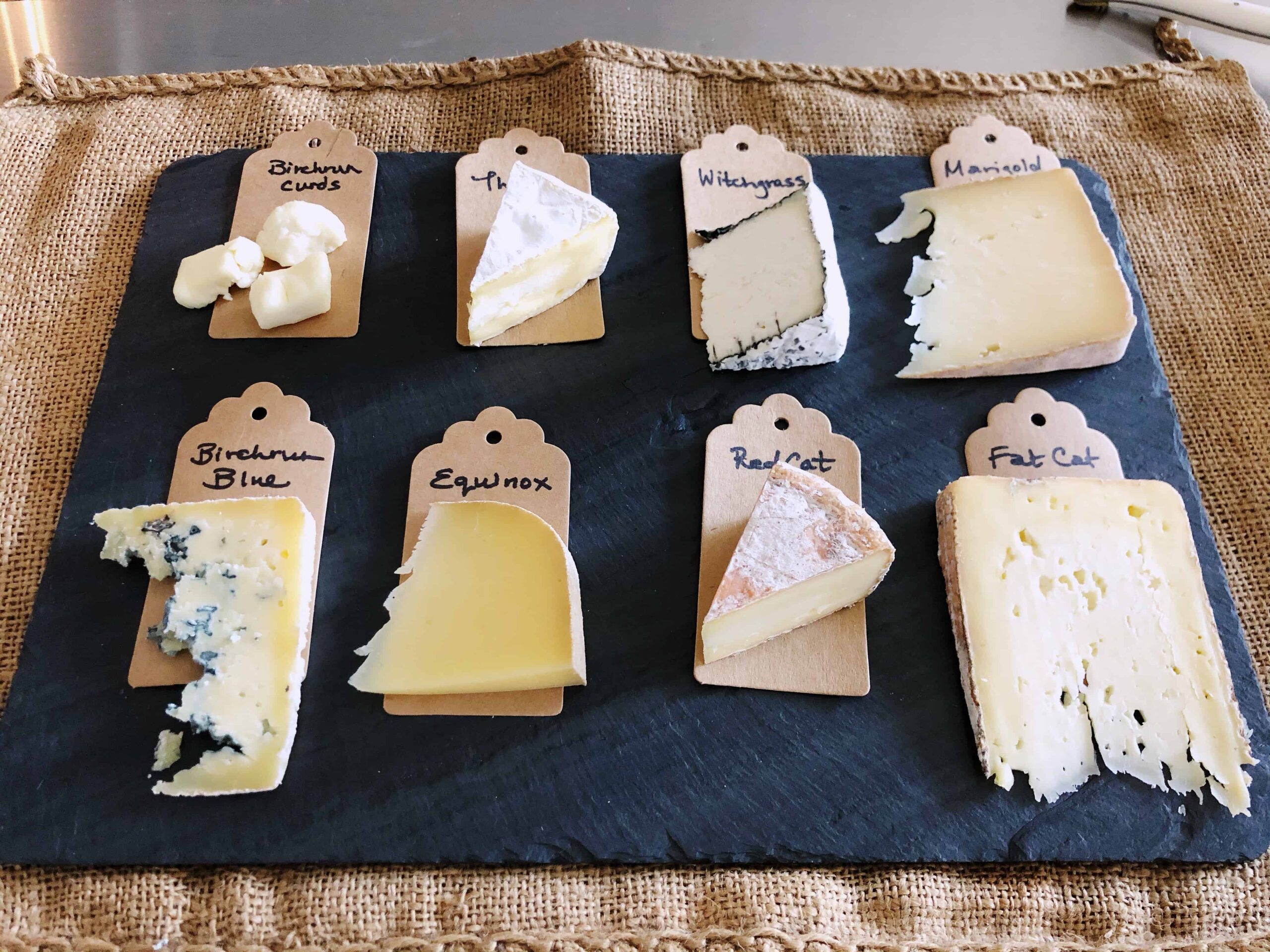 This dovetailed nicely into our cheeseboard styling session. I introduced the group to the table-sized cheeseboard I made with whole wheels cheese and a vast assortment of citrus, jams, crackers, meat, and fruit from Riverwards Produce.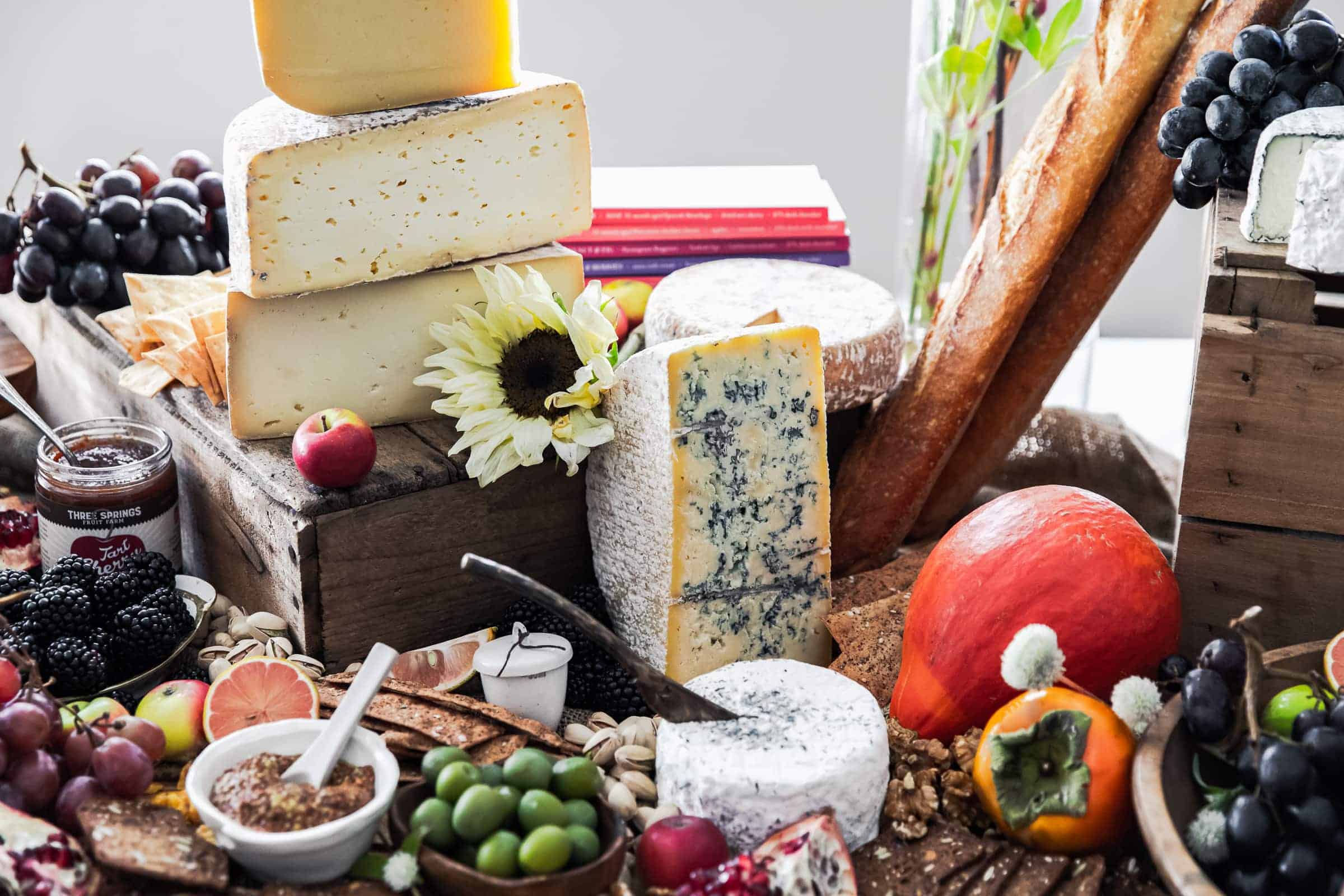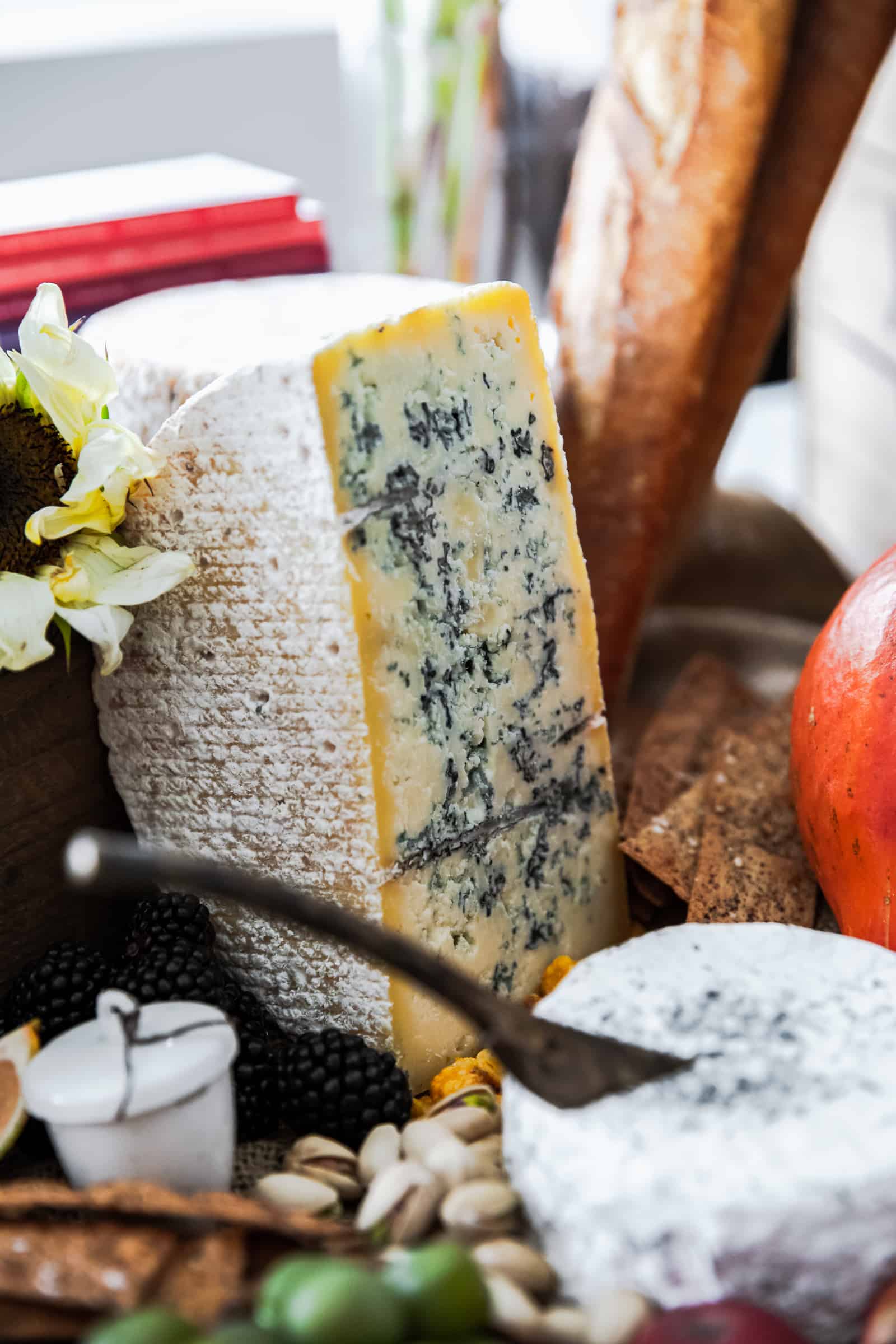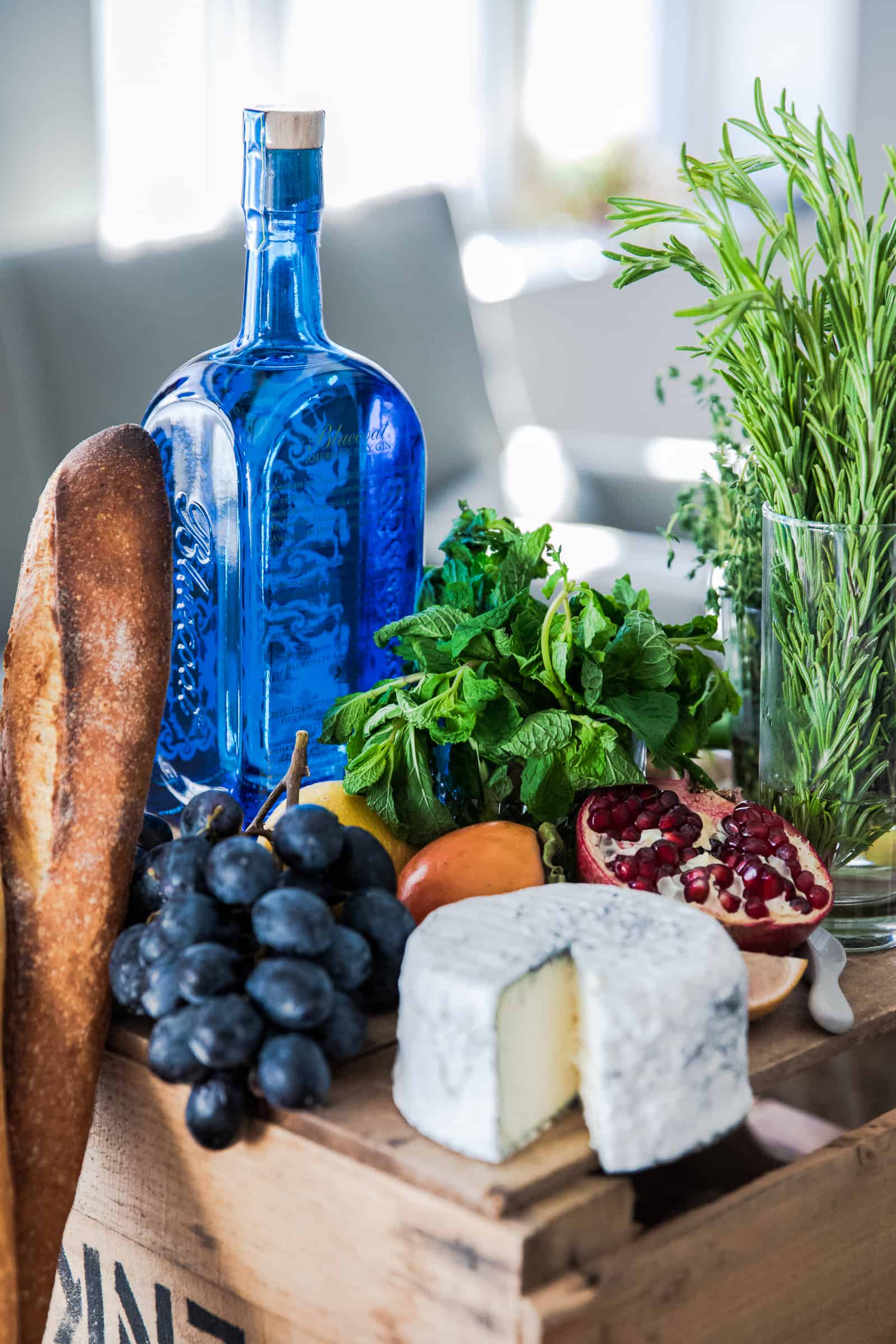 After we photographed the incredible table, I led the group through a demonstration on the best way to style a cheeseboard leveraging composition principles and the cheese lexicon. Afterward, everyone got a chance to style and photography their own board in different types of light and at different angles.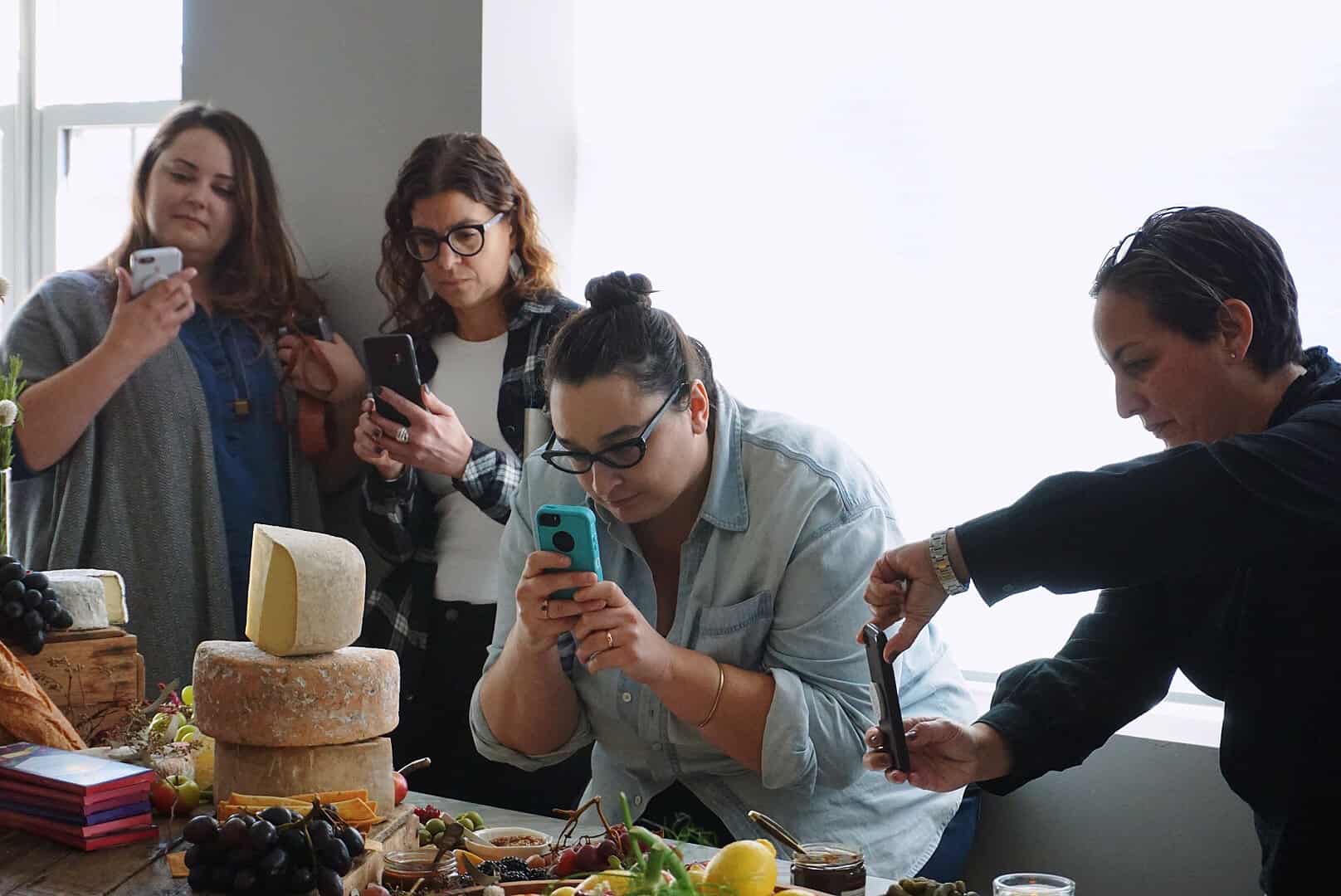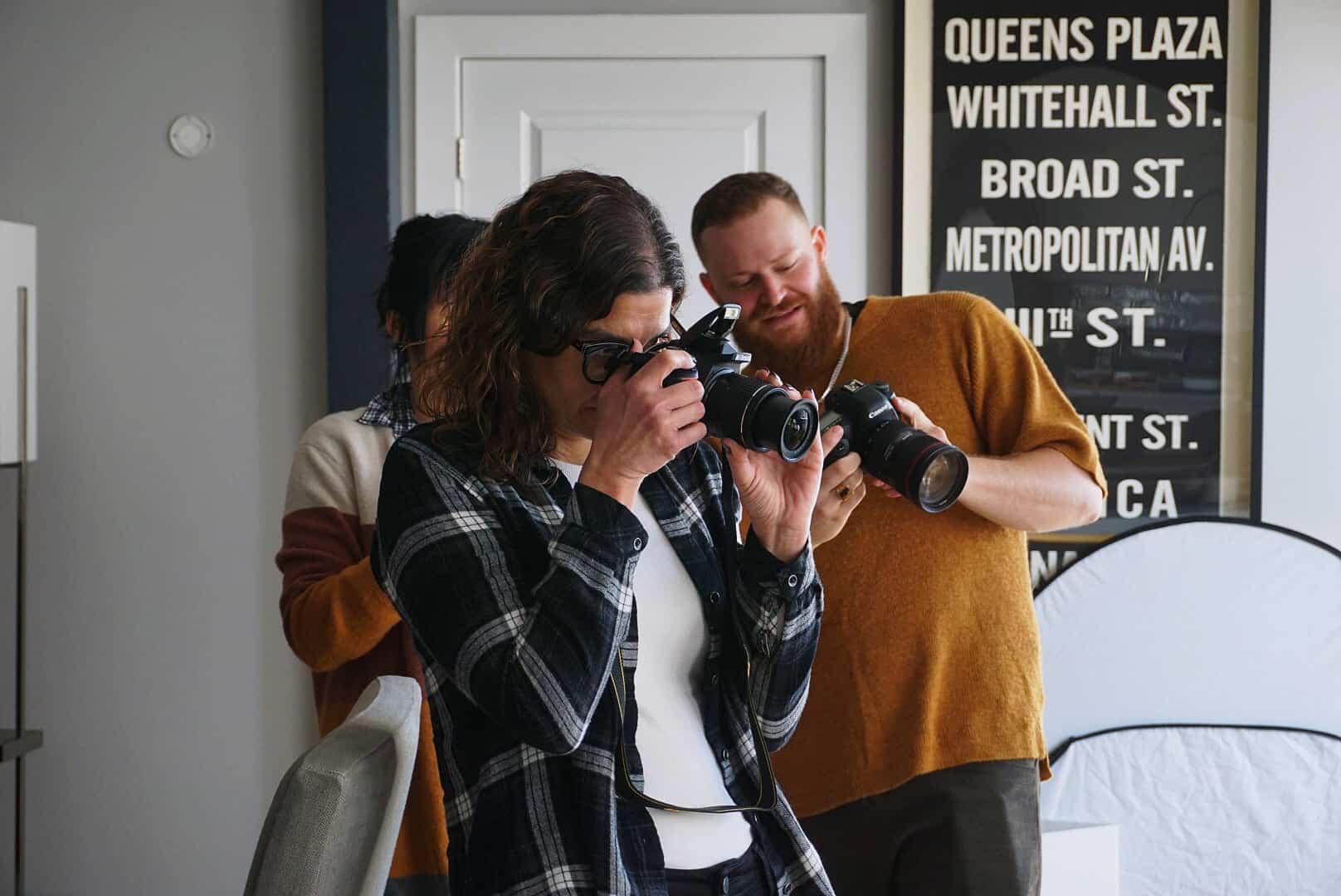 Crafting Cocktails
Gin Herb Smash | Styling Cocktails
Around this time, everyone was ready for a break. Good thing Tenaya was at the ready to demonstrate how to craft a delicious gin herb smash from her book The New Cocktail Hour.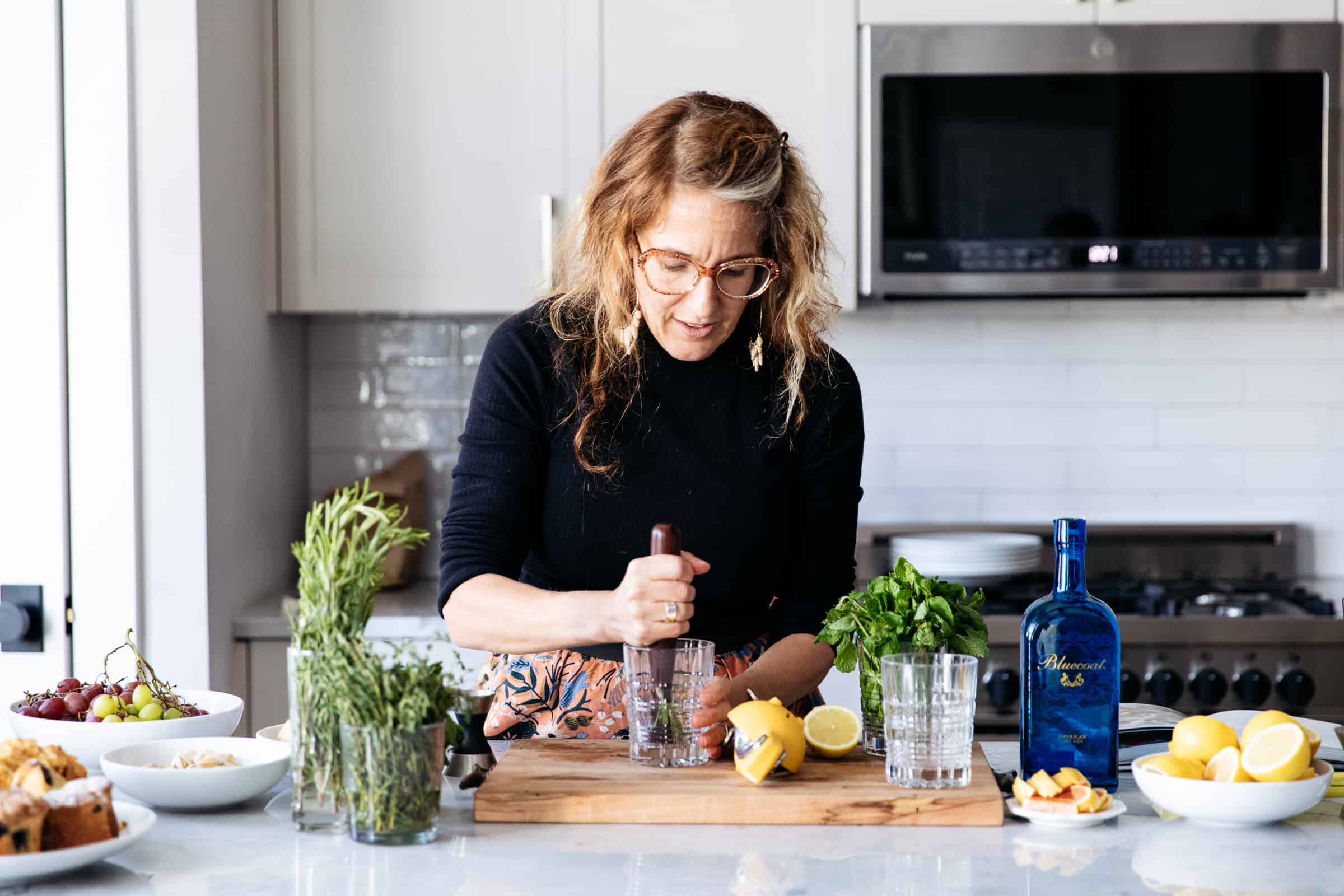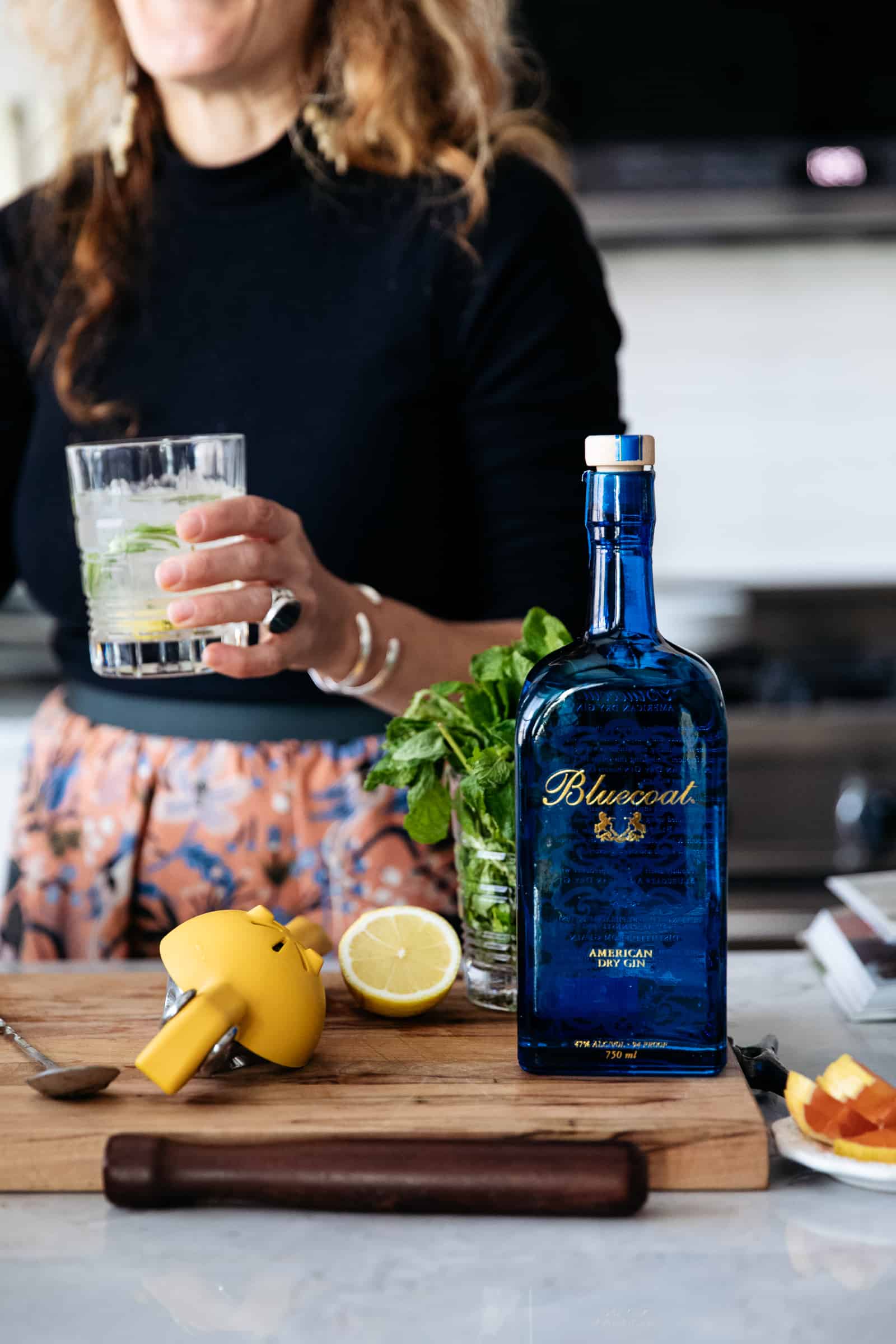 Everyone got to make their own cocktail using an array of fresh citrus and herbs. We sipped and shot drinks while discussing tips and tricks to photograph cocktails.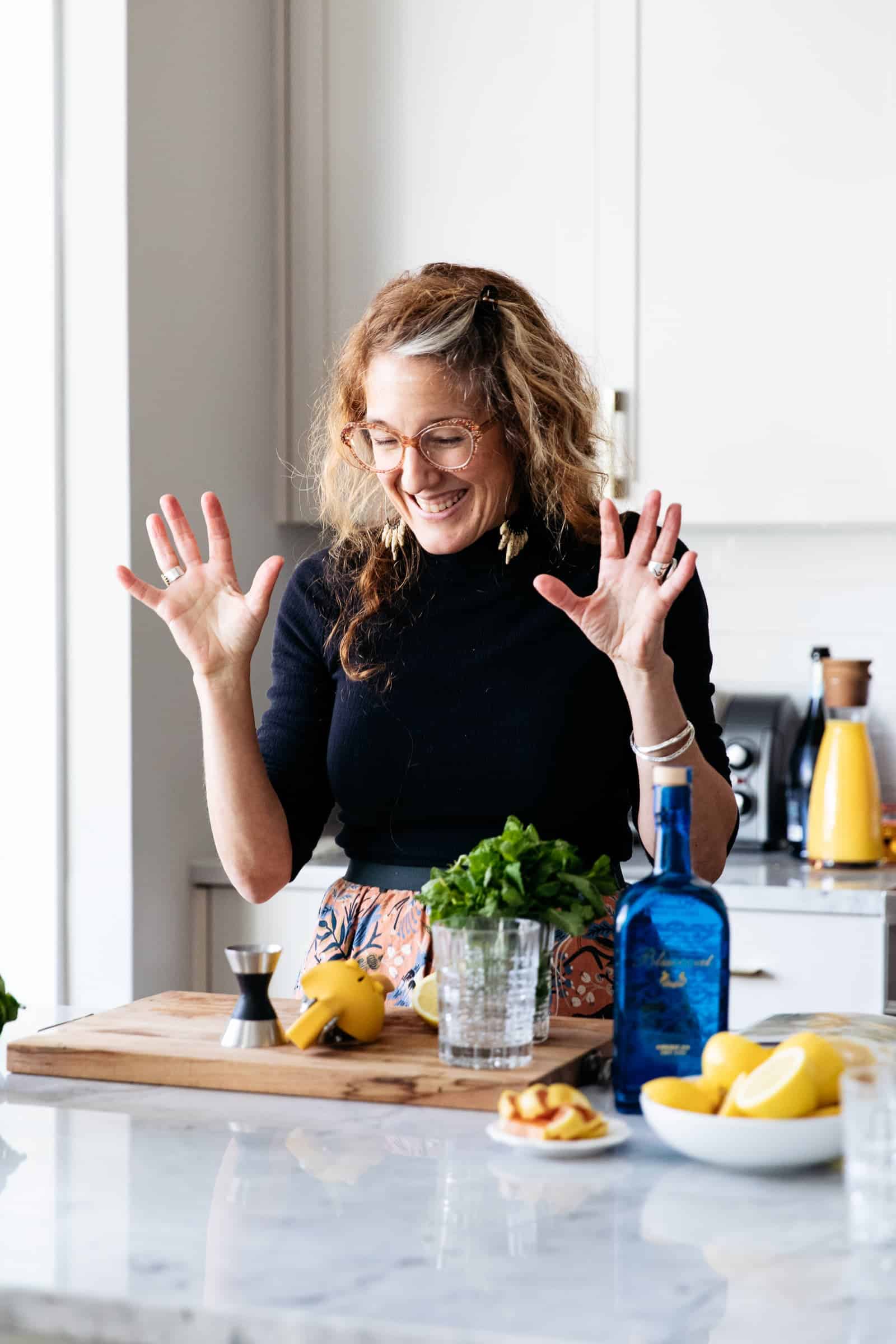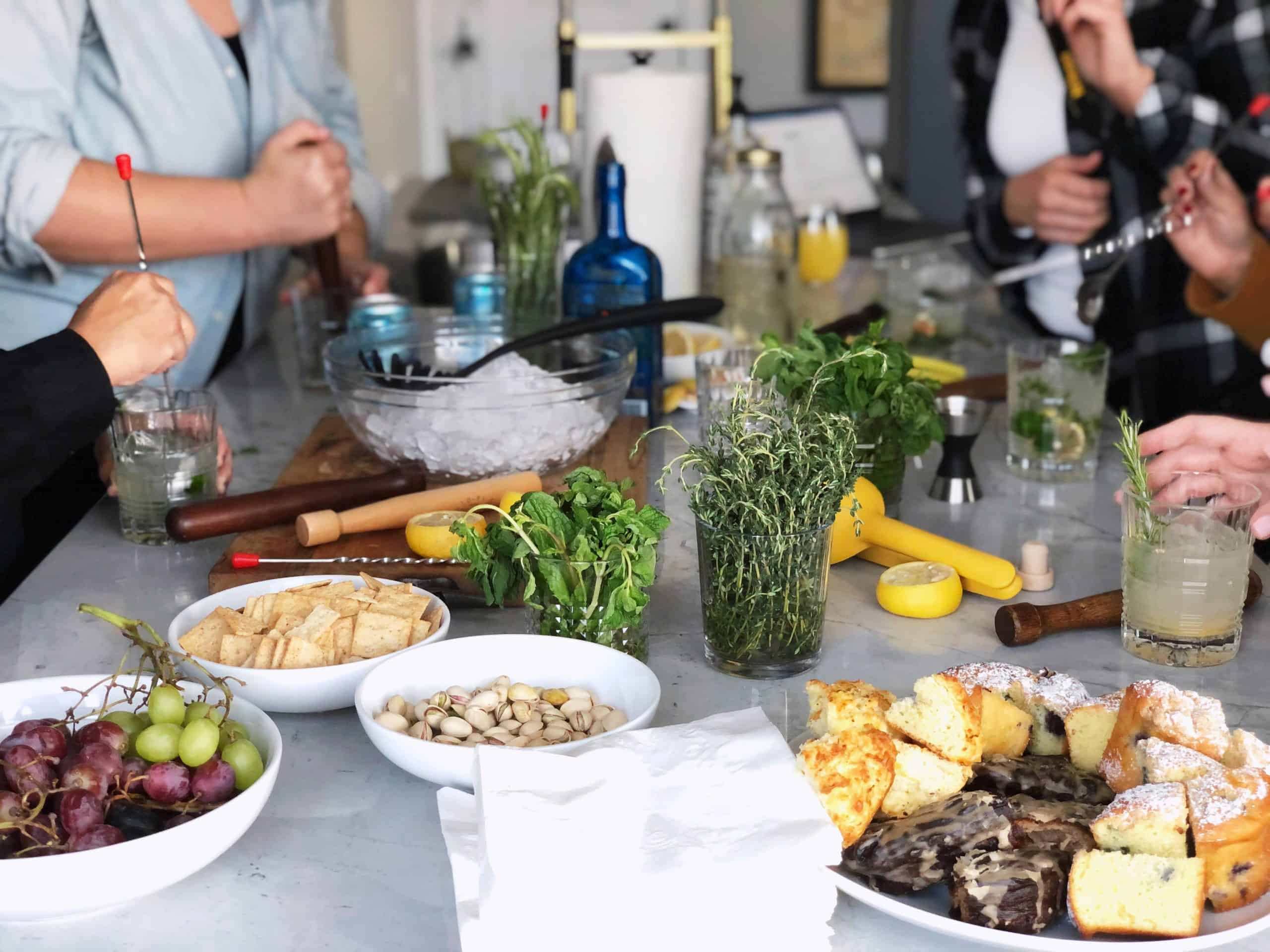 Takeaways
As the workshop wound down, I summarized everything we learned and how each element builds on each other. Different compositional techniques guide you on how to style the scene with purpose. Tenaya's cheese lexicon provided the thesaurus to pair like or contrasting elements together. Finally, food photography best practices provide insight into how to best capture the scene.
Watching our students make these connections as they styled and shot their own scenes was incredible. Tenaya and I were blown away at how much progress everyone made in such a short amount of time.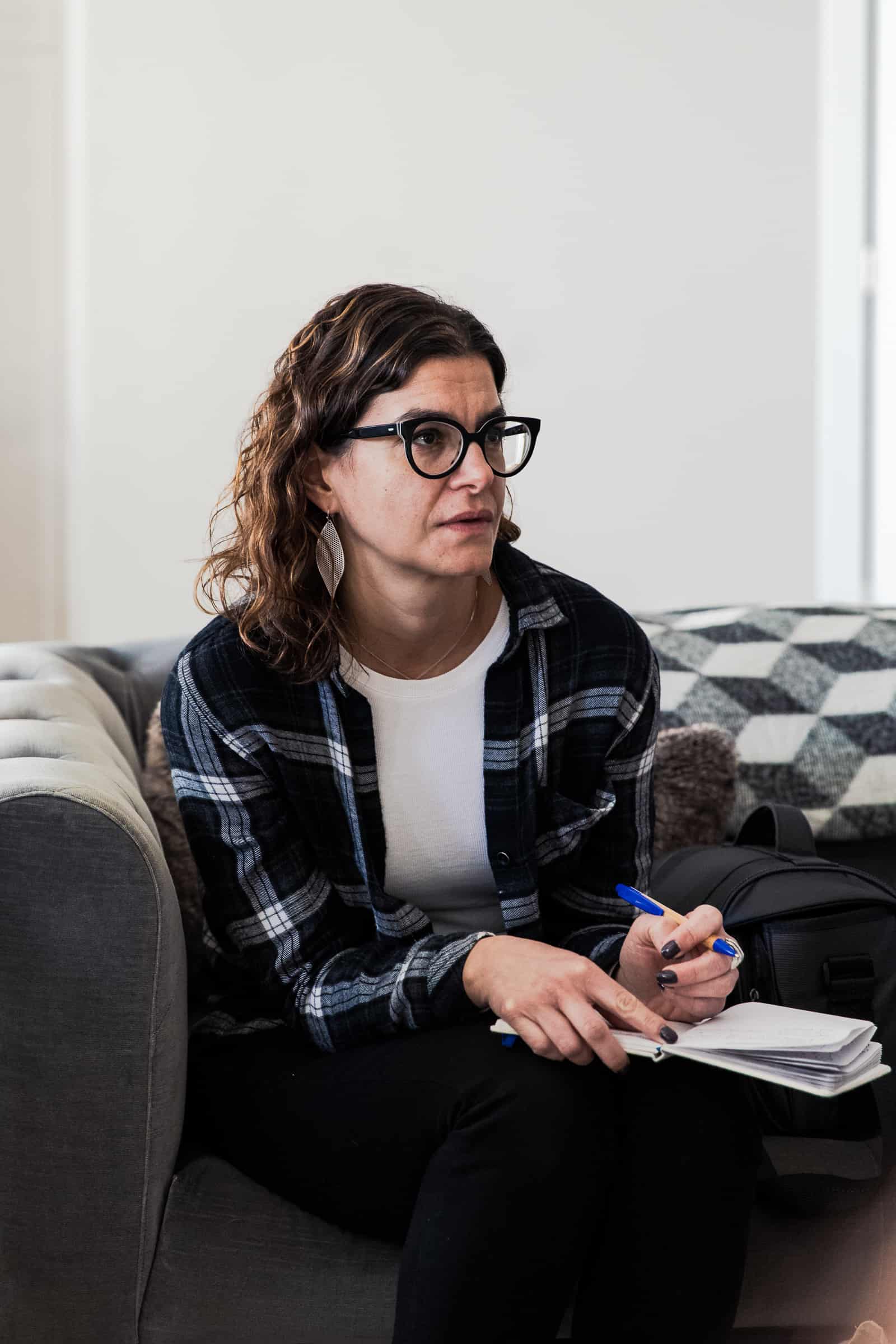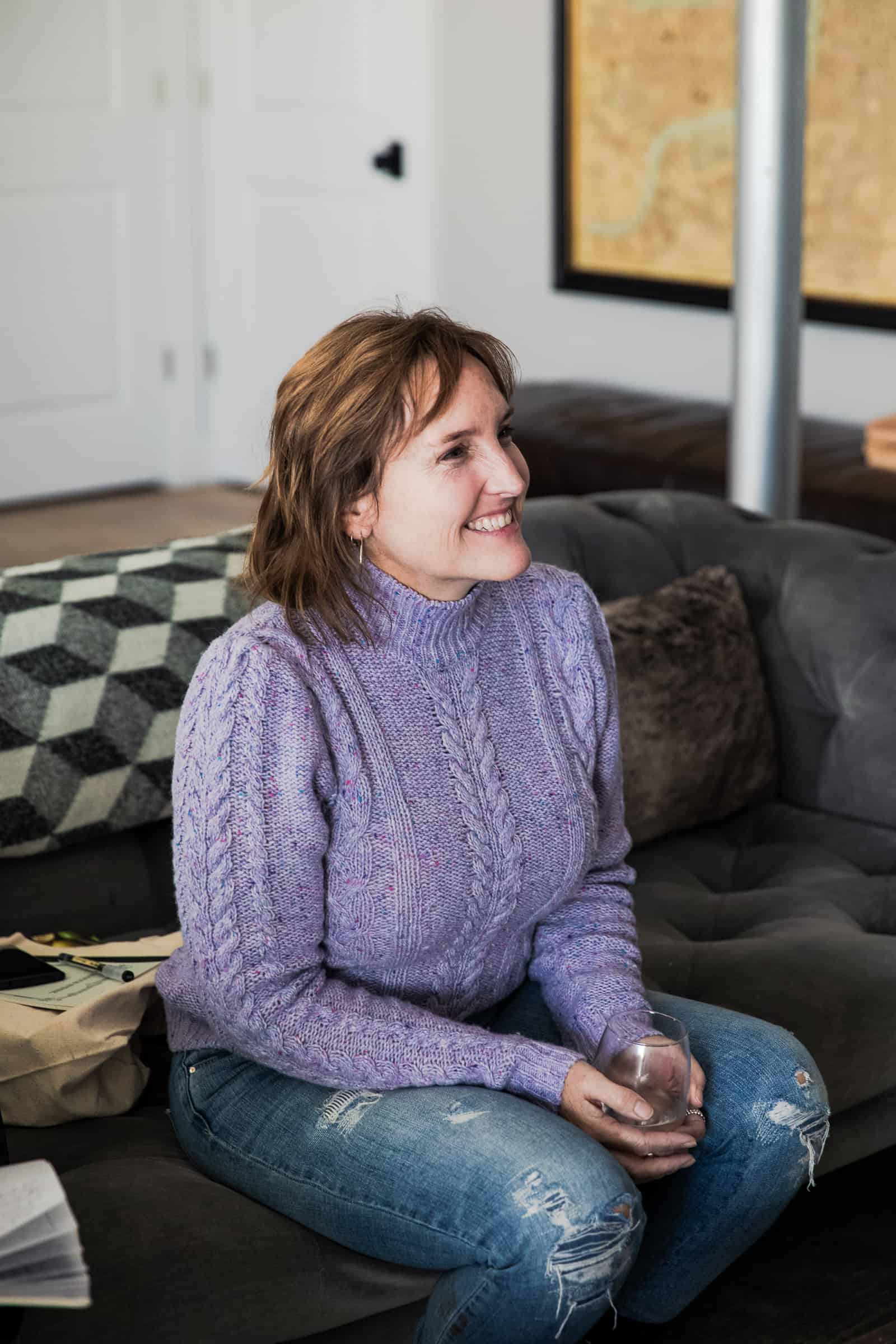 As we said our goodbyes, we armed our students with a digital copy of the workshop materials and an EPIC gift bag filled with everything they need to recreate the day at home — including their own handmade cheeseboard from local artist Honorable Oak.